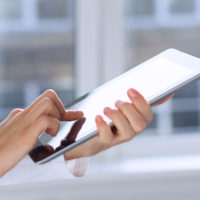 As the leader in e-health in Switzerland, MLS also collaborates with various organizations in charge of public health programs in other countries.
Ministries, government agencies, large-scale scientific research organizations and major international humanitarian health actors can rely on MLS' infrastructure to implement their public health programs.
Why national public health organizations choose MLS
The fundamental principle enabling rapid, large-scale, and highly competitive deployments is based on 3 essential elements unique to MedLink:
The patient record is shareable in real time, from any connected device (smartphone, tablet, computer) with relevant professionals. The patient becomes the center of a network of interconnected professionals who have access to all the information
information they need about the patient and communicate together. This real-time collaboration improves the quality of patient care while reducing costs at the national level.
The platform is usable by both healthcare professionals and patients, without any special infrastructure. All you need is a browser (Chrome, Firefox, MS Edge, Safari, …) on a device connected to
connected to the internet, even with low bandwidth.
All professionals who interact with the patient (general practitioners and specialists, nurses, pharmacies, clinics, etc.) can communicate through (Access necessary information, validate processes, add notes, take and share photos, etc.) and benefit from a holistic view of the patient's situation.
The sharing of information is completely secure and personalized according to the choices made by the patient or by the legislation in force. The MedLink platform has been designed to handle millions of daily transactions with
Swiss security standards.
By leveraging MedlLink, ministry departments can:
Deploy public health programs throughout their country, including

in hard-to-reach rural areas and areas with low internet bandwidth
to populations without sophisticated computer equipment (a smartphone is enough) without investment in hardware, infrastructure or technical equipment (even a low bandwidth internet connection is sufficient)

Analyze and monitor in real time the health situation of the country thanks to complete and anonymized statistics, allowing in particular:

identify epidemic outbreaks, with detailed mapping
follow the evolution of the development of particular diseases (chronic, for example) by geographical area or citizen profile 6 – 9
compare the response to treatment by population basin, citizen profile, etc.
Tailor programs to meet country objectives and constraints

With national or regional/cantonal deployment

Targeting specific profiles for studies (e.g., for disease prevention)
The infrastructure deployed for public health programs also allows data to be recorded over a long period of time, for longitudinal studies on groups of people.
MedLink is a valuable lever for departmental branches to improve their public health programs while reducing costs. The use of MedLink allows departments to accelerate the deployment of their health policies to achieve the United Nations Sustainable Development Goals (Goal 3: Health and Well-Being) more quickly.
Learn more about MedLink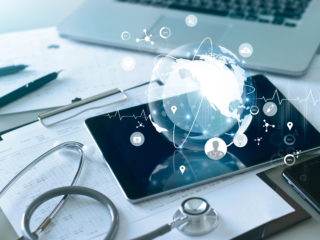 MedLink is a digital health platform, leader in Switzerland in the coordination of personal services, which integrates all relevant health partners.