Small and Medium Homecare Organizations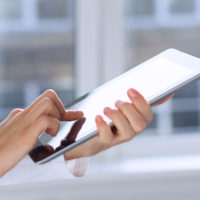 MedLink is the most used solution by homecare organizations in Switzerland. Why is this so?
Designed by specialists in the field, it responds particularly to the specific needs of planning, coordination and management of homecare activities:
It facilitates your administrative work in a highly standardized environment

By providing simple processes that reflect the best practices of the profession and limit the risk of error.
By guaranteeing that you meet the regulatory requirements, whether federal, cantonal or communal. You have the assurance that services are billed at the right rate.
By providing the manager with the necessary visibility on all the services and activities of his organization

It facilitates the work of the nursing staff

User profiles allow the various parties involved to have access to all the information they need about the patient
Data is accessible in real time, at any time, easily and from any connected device (computer, tablet, smartphone)
Care processes are well structured and allow more autonomy to the care staff, without risk of error.
It accompanies you in your evolution

MedLink allows you to choose the modules that fit your current profile, starting with a simple configuration and evolving as you grow.
No hardware, investment or resources are required for upgrades. MedLink's IT design takes the worry out of the platform and its upgrades. You don't need any technical equipment on your premises, the system updates automatically without any complex handling on your part.
Today, small and large home care organizations in Switzerland choose MedLink from the start, often on the recommendation of employees who have already used the platform.
The nursing staff, better prepared for their visits, can concentrate on the patient's care and thus offer a better quality of care to the patient.
The administrative staff, well guided by the processes, saves time in the realization of management, planning and coordination activities while having the guarantee to meet the regulatory constraints.
Collaboration between the various stakeholders is strengthened for better overall patient care.
Which configuration is best suited to your structure and your current needs?
Ask our team specialized in the support of small home care organizations for advice.
Homecare is a field where management innovation is very advanced. The challenges are great, and the answers must be relevant.