Large Homecare Organizations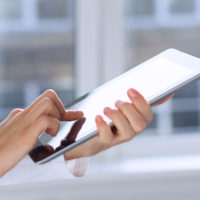 MedLink is the most widely used solution by home care organizations, large and small, in Switzerland. Why is it so?
Designed by specialists, based on the requirements of large cantonal public home care organizations, it is particularly well suited to the planning, coordination and management needs of large structures and their geographical specificities.
It reduces administrative costs

By increasing the productivity of administrative staff, thanks to economies of scale and simple processes, avoiding duplication and risks of error while guaranteeing to meet regulatory requirements.
For example, it optimizes scheduling and rounds without reducing the quality of patient care
With a complete, integrated system that includes all the functionalities required by large homecare organizations to manage their activity, and that adapts to the organizational model of your structure. A single, intuitive software program can handle all tasks (assessment, organization of care, planning, documentation of interventions at the patient's home and invoicing) and situations (from a one-time intervention at a hospital discharge to recurring interventions such as housekeeping). A single provider supports you throughout the entire process; your employees use a single work
your employees use a single work interface.
With a quick deployment, without investment in hardware or computer equipment: the application can be used from any connected device (phone, computer, tablet) without additional equipment. The integration of new teams, new structures, new services is done quickly and in compliance with the regulatory specificities and the local context of the activity.
It increases caregiver autonomy

The care processes are well structured and allow more autonomy to the caregivers, without risk of error and without heavy control for them, while having the confirmation that the care has been performed according to the defined protocol.
User profiles allow the different caregivers to have access to all the information they need about the patient
Data is accessible in real time, at any time, easily and from any connected device (computer, tablet, smartphone).
The use of a modern, intuitive and efficient platform is an asset for the nursing staff. It contributes to their retention and is an advantage for home care organizations that want to attract young people to the profession.
You benefit from new features developed with leading home care organizations
At the forefront of technology and collaborative processes for 15 years, MedLink is constantly evolving its platform, in co-development with its customers. You yourself can request an evolution of the platform, the addition of a functionality at any time.
By choosing MedLink, you benefit from the latest advances and best practices of the profession. You can deploy new features at your own pace with very low costs.
Today, the largest public and private homecare organizations in Switzerland choose MedLink. It is the only specialized Swiss platform for homecare organizations, available in three languages (French, German, Italian) that meets the needs of administrative staff, caregivers and patients alike.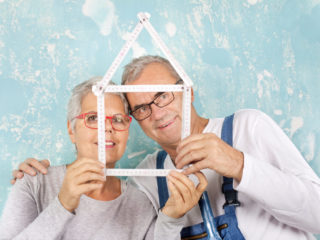 The Covid19 pandemic is having a strong impact on the way seniors want to live. New trends are emerging, others are already in place, how to react?